Halau Trip Caraíva - 27/4 a 1/05 e 02 a 06/05/2018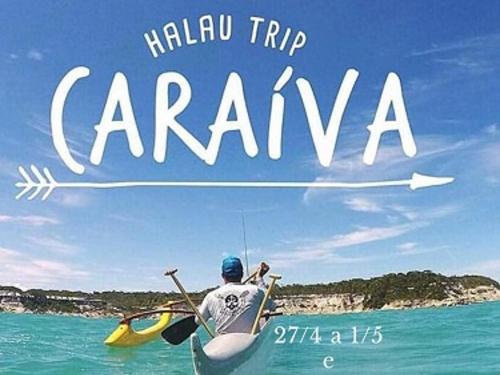 Pra quem ainda não conhece, Caraíva é um paraíso cheio de destinos e paisagens para visitar com a Canoa. Inclui bancadas de corais, rio, surf de canoa, travessias longas etc... Fora a Vila em si, que é cheia de charme.
Maiores informações:
contato@halaucanoes.com
Immersion in Yoga Dance - Caraíva / BA - 05/26 to 06/06 - FERNANDA CUNHA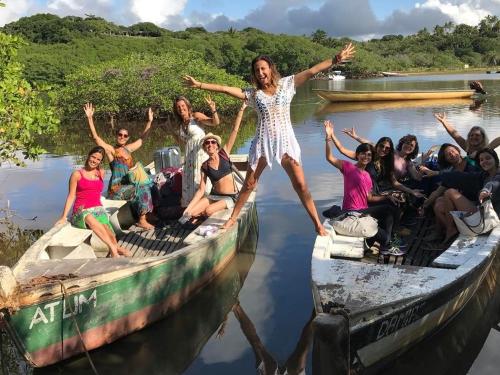 Come to an experience of rescue to the origins, in the oldest village of Brazil: Caraíva. Located on the coast of the discovery of Brazil at the foot of Mount Pascoal under the blessings of the Indians who met there for the first time with the Portuguese caravels. 07 days of immersion in the roots of our culture through self study, practices, experiences of Yoga Dance and contact with the Indians and Pataxó culture. In this still-preserved and charming place, people from different cultures build a different way of life surrounded by art, respect for cultural diversity and zeal for nature. In this village the cars do not enter and the electric power is just enough, the control of the garbage is constant, the integration between people and nature is the greatest inspiration. We will be staying at the beautiful Pousada da Barra, located in a privileged spot of Caraiva: exactly in the encounter between the river and the sea, in one of the most beautiful beaches in Brazil, next to a coconut grove of 8.000 m2. The sound of the sea will pack every moment of this stay. Get ready a magical experience, from Yoga Dance in nature, hiking and retreat, we will learn from the Indians a little of the legacy of their art, painting, music, dance and harmony with nature. There will be several amazing flavors and sensations. An opportunity for rooting and exploration at the core of our culture and ancestry.
More information:
contato@fernandacunhayoga.com